Safety
In all of our locations, our employees believe in working in a safe environment
Seasonair & Comfort Systems focus company-wide on accident prevention, and not just OSHA compliance. We believe safety has less to do with rulebooks and more to do with what is in the minds of our workers and the hearts of our management.
Our philosophy is to create an accident-free environment through leadership, communication, and motivation. By fostering an attitude of safety consciousness, our key leaders develop a "spirit" of accident prevention and reduce accidents as a result.
Our staff receives comprehensive training and certification in OSHA 10-hour safety. Managers and supervisors receive OSHA 30-hour training. In addition, we provide our employees with all of the safety equipment and tools they need to perform their work.
Seasonair & Comfort Systems have an exceptional technique, Think 5 x 5, taught to all employees to ensure that they think and work safely. Our Think 5 x 5 safety initiative increases employee awareness and enhances the company culture to "Take 5 seconds and 5 steps back" to think about their surroundings and work area to make sure it is a safe work environment.
We strictly adhere to all Federal, State and Local regulations. Our goal is to eliminate unsafe acts and conditions that might cause personal injury. We believe attitude means everything, and our expectation of zero accidents and injuries is achievable.
We benchmark, and track safety in many areas including workplace safety, automobile accidents, and general liability. Our "Safety Index" provides continuous feedback, and drives improvement in processes and results.
Managers at all levels of our organization have a profound effect on the safety culture and continually create motivation for positive change to avoid complacency. Staying committed and involved keeps our workplace and worksites injury-free, and allows some of our subsidiaries to have worked literally millions of hours without a lost-time injury.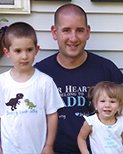 CHRIS and ZACHARY CANN
Granite State Plumbing & Heating
Weare, New Hampshire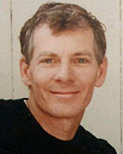 DOUG LOWE
Comfort Systems Intermountain
Salt Lake City, Utah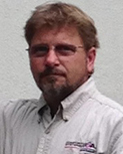 JEROME SWAN
Comfort Systems Southeast
Mobile, Alabama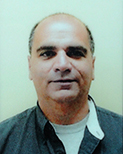 MIKE VACCARO
MJ Mechanical
Tonawanda, New York