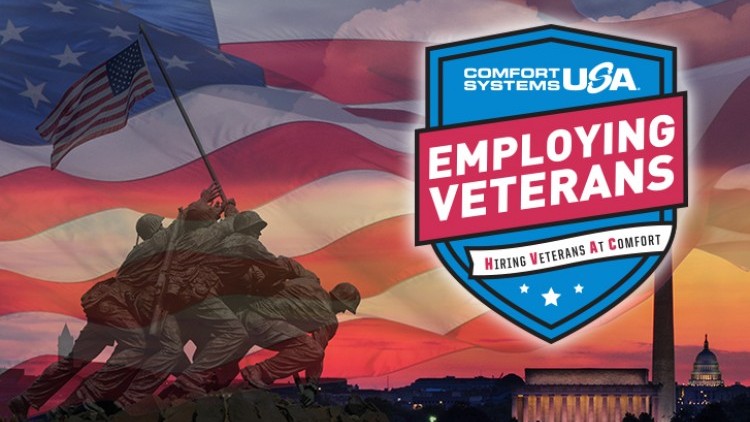 Seasonair Supports Our Veterans
We honor our U.S. military veterans for their dedication and service to our country. We know they are dedicated, disciplined and the best trained workers our nation has to offer.
Their extensive technical training and experience translate into a range of roles here at Seasonair Inc. such as engineering, design, installation, energy assessment, and repair and maintenance services across the US.
At Seasonair Inc., we offer rewarding careers, not just another job. Our people are the core part of our business. From our employees that directly serve our customers to our executive management and board of directors, veterans are a big part of our organization that have built our Seasonair Inc. team to where it is today.
It is Seasonair's policy to encourage employees to maintain their status and skills as members of the armed services' active reserve programs. In order to support this policy, the Board of Directors has established the following remuneration procedure:
Seasonair will reimburse an employee for their working day participation in the Active Reserve for the difference between their normal 40 hour pay and that provided by the Service for a maximum of 10 working days per year. Legally, while on Reserve duty, a service person may work outside the military without the written permission from their commanding officer. If permission is obtained, any work performed for the Company by the employee while on Reserve Day will be paid for at overtime rates after the first 40 hours of any week have been worked – either for Seasonair or the Service.
Company benefits will remain in force for up to 30 days of active service. Seniority will continue to accrue and vacation pay will not be charged.
If you are interested in how your military skills can be put into action at Seasonair, click here to explore the job opportunities available.