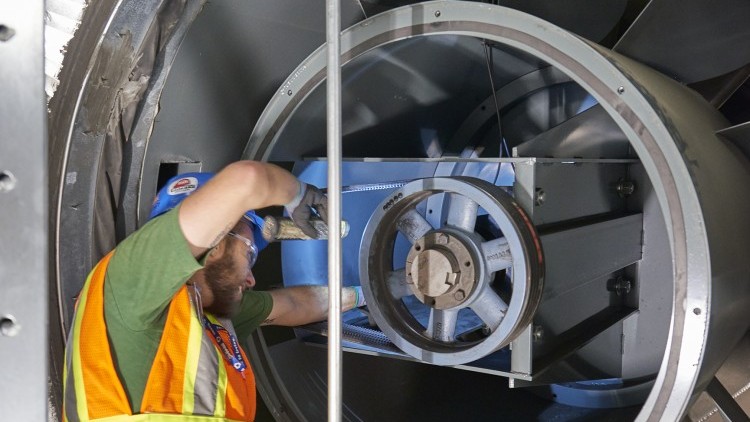 Careers
Join our team of experienced professionals and a growing, reputable company
Seasonair is always looking for skilled talent with a strong desire to succeed and grow in the HVAC industry.
A career at Seasonair means being part of a team that you can be proud of. It means working safely and exceeding customer expectations. It means learning and growing your career, while striving for excellence both personally and professionally.
We provide our commercial, industrial and institutional customers with a wide range of business solutions and services for workplace comfort, building environments, and energy services, including:
Engineering
Construction
Maintenance
HVAC
Process piping
Controls
We have opportunities available including:
Apprentices
Sales Engineers
HVAC Install Mechanics
HVAC Service Technicians
Service Sales Engineers
Sheet Metal Fabricators
Construction Foremen
If you are passionate, energetic, disciplined and enjoy interacting with clients in a dynamic industry, we want you to join our Seasonair team. We are proud to offer our employees competitive compensation, full benefits, opportunities for advancement, career path options, educational training and much more.
Our Employee Benefits Include:
Health/Dental/Vision Insurance
Supplemental Insurance for Critical Illness, Accidents & Hospital Indemnity
Health Savings Account [PLUS Employer Contributions]
Flexible Spending Account
Dependent Care Spending Account
Basic Life Insurance [Employer Paid]
Voluntary Life Insurance (Employee, Spouse & Dependents)
Basic Accidental Death and Dismemberment Insurance (AD&D) [Employer Paid]
Voluntary Accidental Death and Dismemberment Insurance (AD&D)
Short-Term Disability [Employer Paid]
Long-Term Disability
401(k) Retirement Savings Plan [PLUS Employer Contributions]
Paid Sick Leave Earned
Up to 4 Weeks of Paid Vacation Time
7 Paid Holidays
Employee Assistance Program
Recruitment Bonuses
New Business Incentives
Tool Allowance Policy
Tuition Reimbursement and Scholarship Program
Employee Discount Programs for Verizon, AT&T and other companies
Recognition of Domestic Partnerships
Inquire about job openings at Seasonair by clicking here.
Seasonair is a non-discriminatory, equal opportunity employer with a drug-free workplace.
Contact Us About Career Opportunities